Black Friday Offer.
Up To $300 On Board Credit + Always Included + Up To 50% Off Second Guest Offer
For Sailings Departing 01/12/21 to 31/03/23 Excluding Galapagos & Alaska Cruisetours*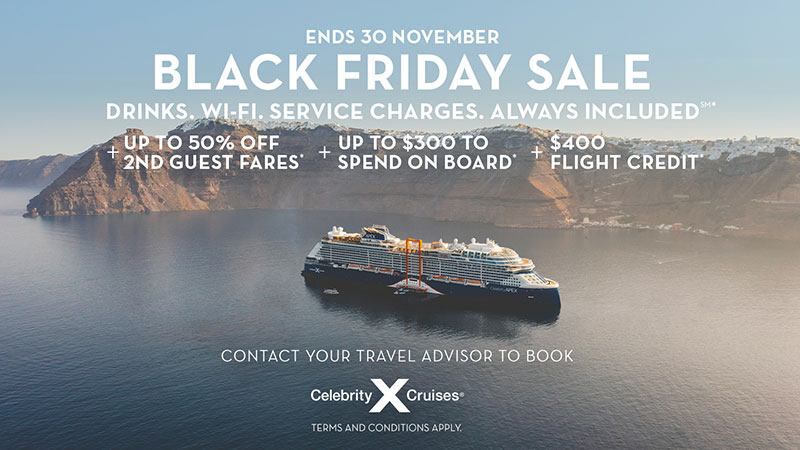 Your drinks, Wi-Fi, and tips are Always Included℠*
Drinks • Choose from an incredible array of beers, spirits, cocktails, liqueurs, frozen drinks, wines by the glass, sodas, juices, specialty coffees, and bottled water.
Wi-Fi • Staying in touch is important, internet access for all guests is included.
Tips • Celebrity has you covered. Just sit back, relax and make memories.
There's no better time to treat yourself to the award-winning vacation you deserve.
How do I claim this offer?
Contact the team by completing the enquiry form below or call 1800 343 886 to speak with our experienced and helpful travel agents.
*For full terms & conditions, please contact our office.