Black Friday Sale Away.
Up To 45% Off Sailings Between 02 April 2022 – 12 Nov 2022*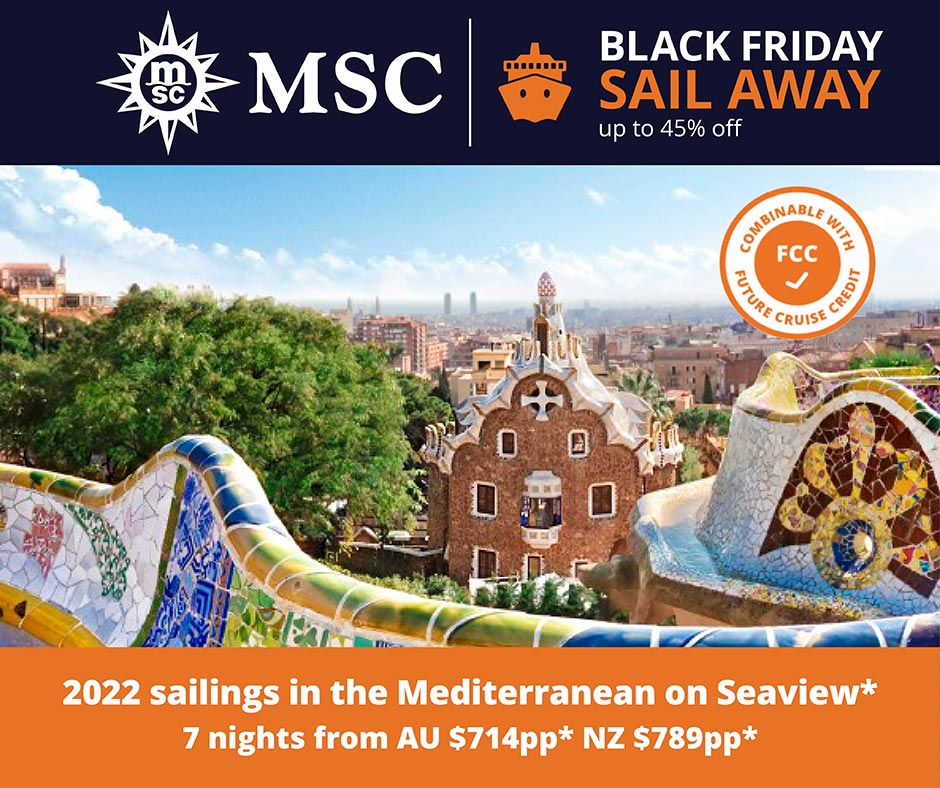 How do I claim this offer?
Contact the team by completing the enquiry form below or call 1800 343 886 to speak with our experienced and helpful travel agents.
*For full terms & conditions, please contact our office.