Royal Caribbean 2023-24 Adventures from Australia.
The 2023-24 Royal Caribbean sailing season is ON SALE NOW.
Firstly, it will be the inaugural season for Enchantment of the Seas in Australia, which will feature 19 sailings across Australia, New Zealand, and the South Pacific, including a circumnavigation of Australia (in two parts).
Secondly, two incredible Quantum-class ships cruising out of Australia; Quantum of the Seas from Brisbane, and Ovation of the Seas from Sydney.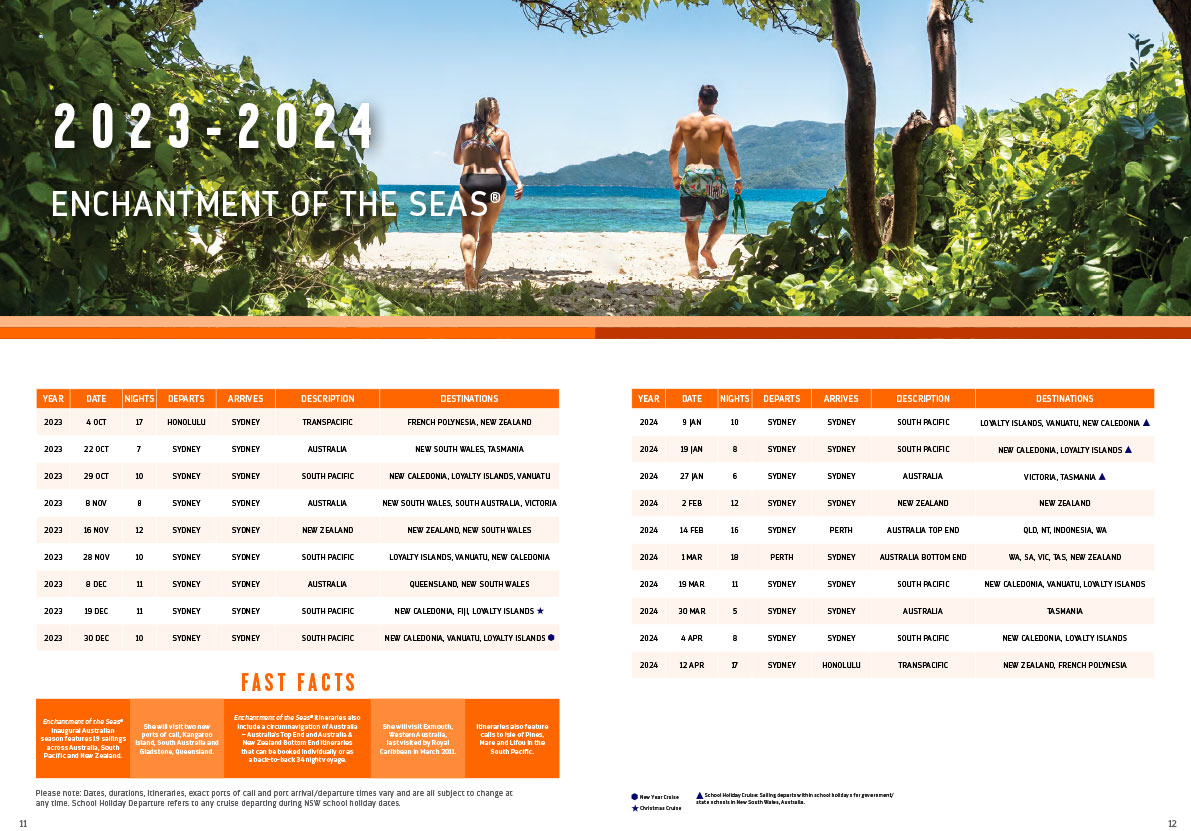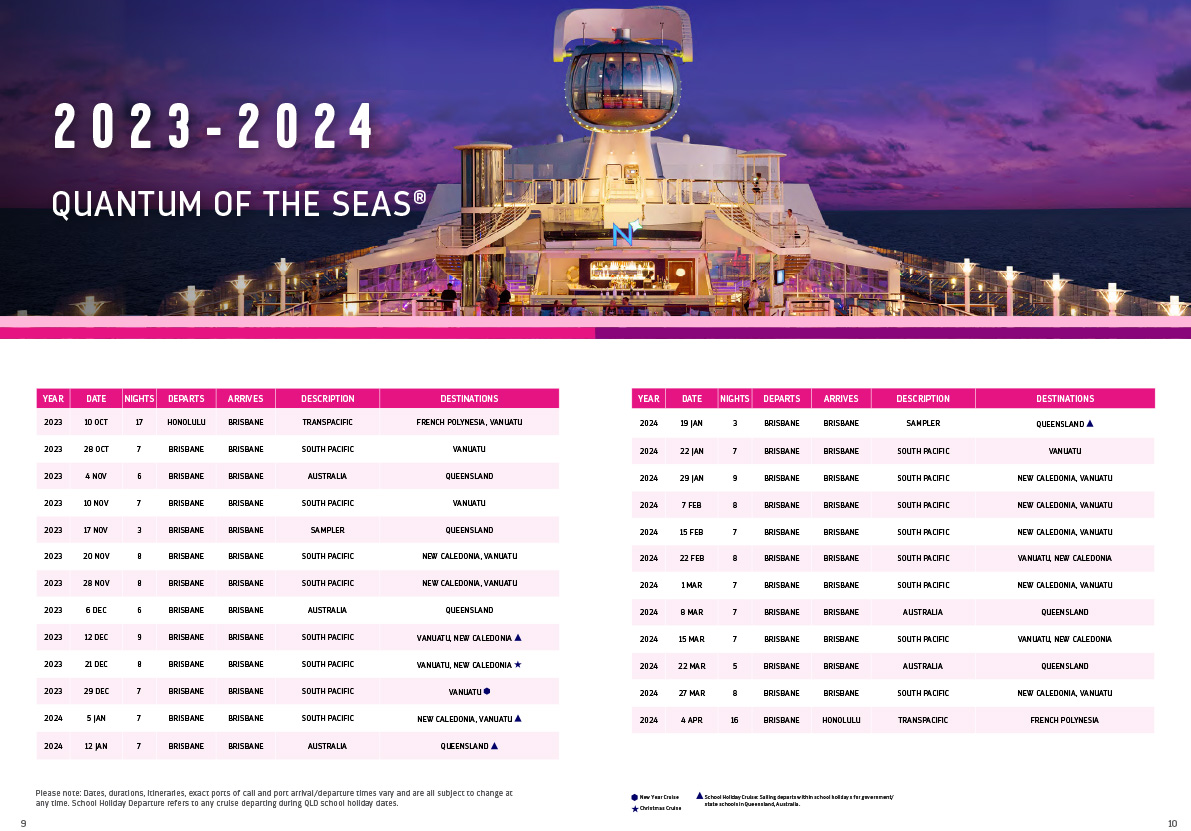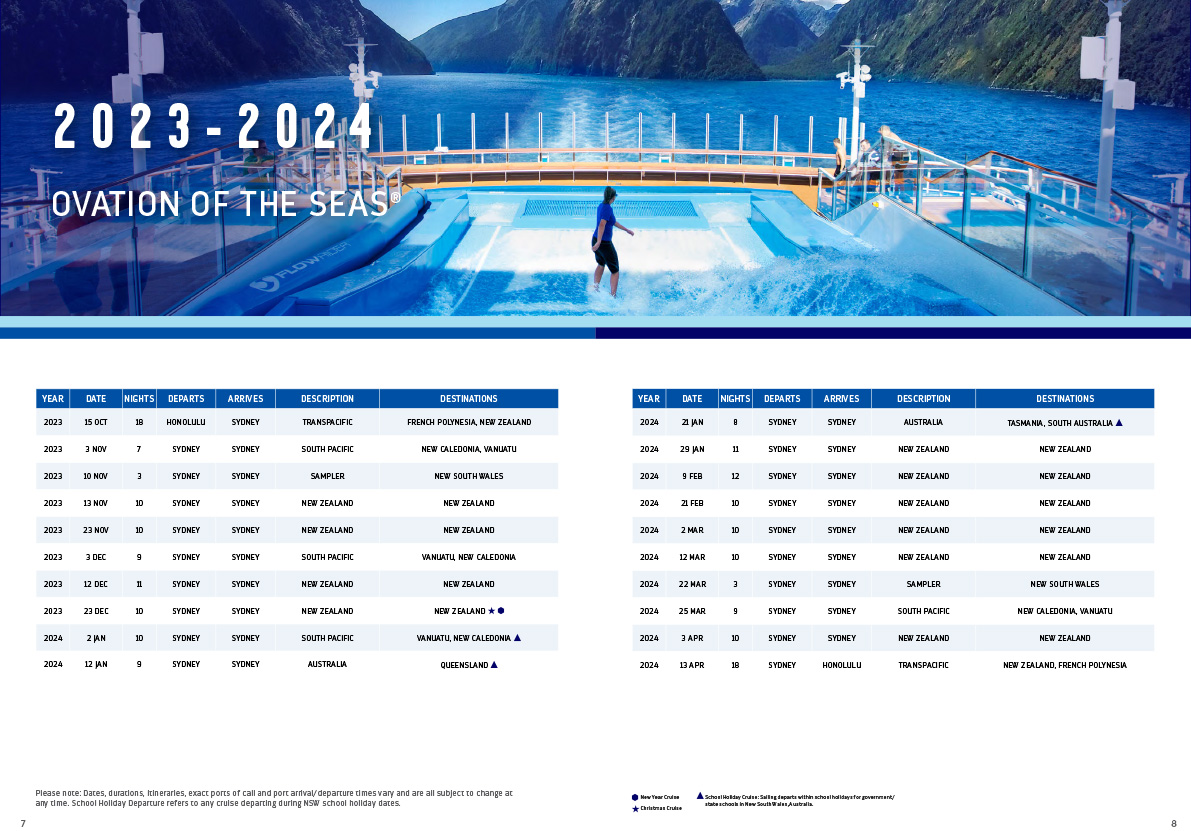 Find out more and book.
Contact the team by completing the enquiry form below, or call 1800 343 886 to speak with our helpful and experienced travel agents.