Canada, Alaska & USA Preview 2023.
Scenic's Canada, Alaska, and the United States 2023 season is now on sale. Get excited to travel again with popular itineraries such as:
• 16-day Majestic Rockies & Alaskan Cruise – from $10,445 per person
• 30-day Majestic Rockies & The Colours of Eastern Canada – from $21,960 per person
In addition, a number of new Scenic Enrich experiences have been added for 2023. These include discovering the food story of the Foothills of Alberta, an Indigenous Cultural Evening and a Warrior Woman Fireside chat.
Book now to get the best deals and pricing, which include
Earlybird savings of up to $2,000 per couple*
PLUS Pay in Full Discount of $300 per couple if booked before 10 July 2022*
Offer is strictly limited and will be withdrawn once sold out or at 10 July 2022, whichever occurs first.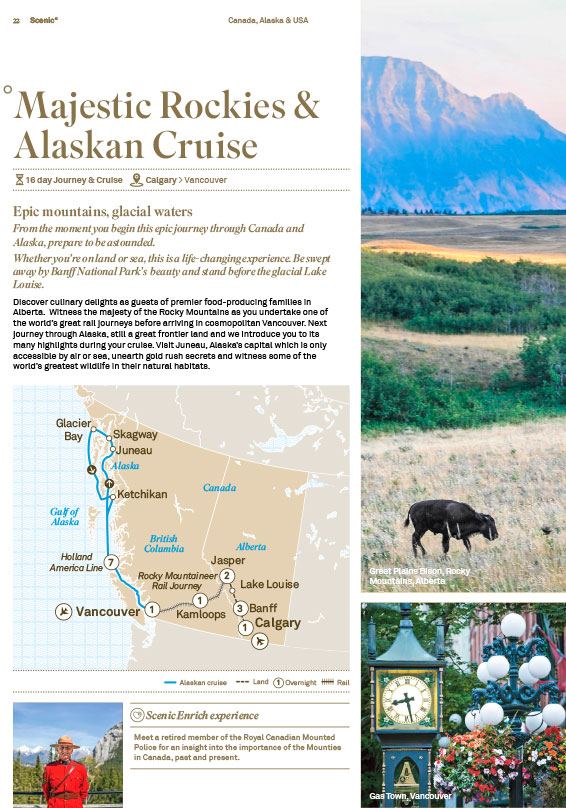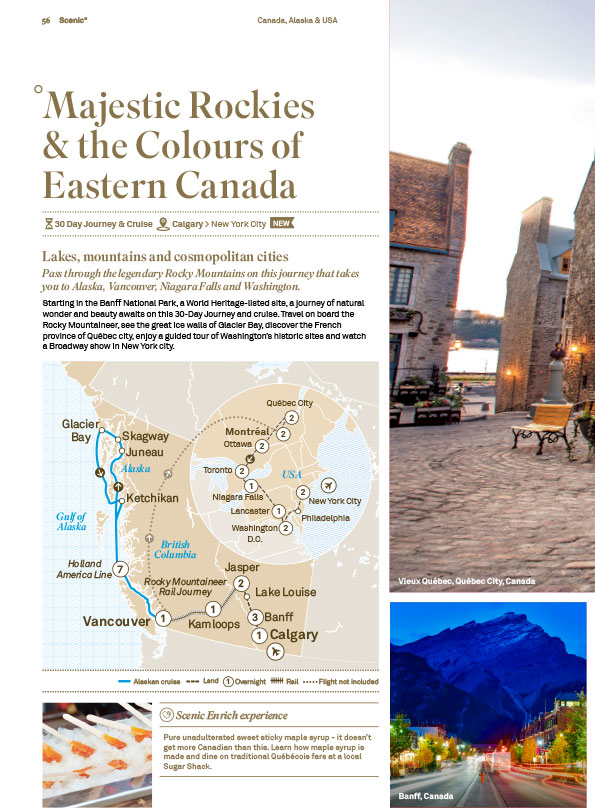 Find out more and book.
For a copy of the full 2023 Preview Brochure with all itineraries, contact the Travelfix team by completing the enquiry form below, or call 1800 343 886 to speak with our helpful and experienced travel agents.
*Terms and Conditions apply. For full early bird conditions for Scenic Luxury Cruises & Tours 2023, please contact our office.